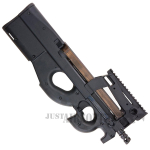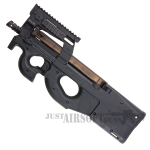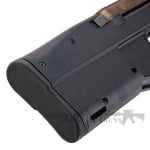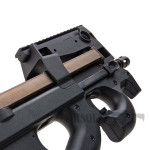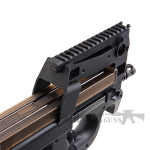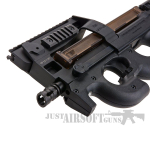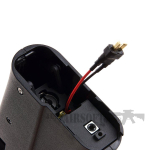 EMG KRYTAC FN Herstal P90 Airsoft AEG Rifle 400 FPS
$449.00
This is the EMG / KRYTAC FN Herstal P90 Airsoft AEG Training Rifle Licensed by Cybergun – 400 FPS.
Please note this offer is for the gun and magazine only; any accessories shown in the image are sold separately.
Brand: CYBERGUN, EMG, KRYTAC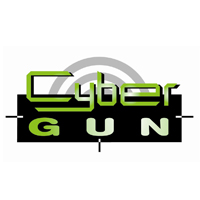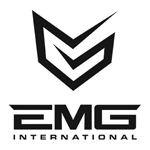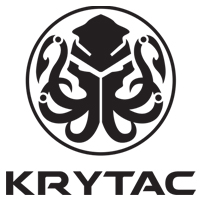 CUSTOMERS WHO BOUGHT THIS ITEM ALSO BOUGHT: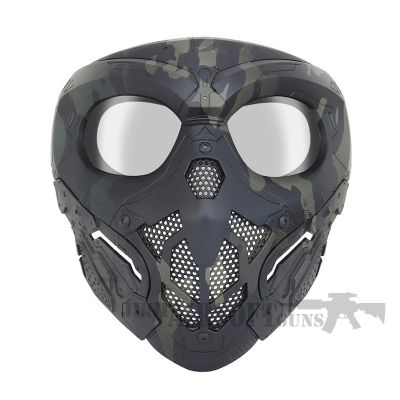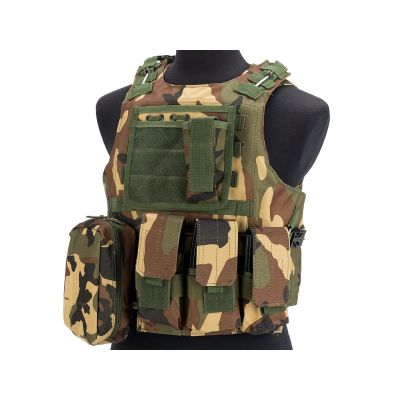 Description
Additional information
Reviews (0)
Shipping Costs
Description
EMG KRYTAC FN HERSTAL P90 AIRSOFT RIFLE 400 FPS
Developed in response to NATO requests for a compact but effective firearm for vehicle crews, support personnel, special operations, counter-terrorist units, and crew served weapon operators, the FN-P90 manages to excel in many of the categories FN-Herstal set out to achieve. The futuristic Personal Defense Weapon (PDW) / Sub-Machine Gun (SMG) entered production in 1990 and began service starting in 1991 and is continued to be used by militaries, law enforcement, and special operation groups around the world today. Chambered in the 5.7x28mm cartridge, the weapon far surpassed the 9x19mm weapons in performance and handling. The small caliber boasted greatly improved velocity at only half the weight of standard 9x19mm cartridges thus allowing the user to carry a great deal more ammunition into combat. Additionally, more rounds can be loaded into a magazine thanks to the cartridges relatively small diameter. Due to its incredibly high velocity, the 5.7x28mm cartridge fires at an exceptionally flat trajectory with roughly 30% less felt recoil which greatly improves accuracy even under fully automatic fire. The FN-P90's design came about after extensive ergonomic research; its small profile makes it ideal for tight, confined spaces as well as for personnel who require a concealable weapon. Featuring true-fully-ambidextrous controls, the FN-P90 is the first of its kind to be right handed and left handed shooter friendly without any modification or re-configuring of the firearm. The weapons charging handle, magazine release, and back up sights are symmetrically distributed on both sides of the firearm; the safety / fire control is located at the base of the firearms trigger which can be easily accessed with the thumb or index finger. The weapon also uniquely ejects spent casings downwards away from the users' face which makes for a much more pleasant shooting experience when needing to transition from left to right and vice versa.
This Krytac-produced P90 replica is a cut above the common P90 Airsoft AEG. Featuring creature comforts that those familiar with the platform would be happy to hear about; This P90 sports a Krytac gearbox, with their famous in-line MOSFET, standard 8mm bearings, automotive fuse, Deans battery plug, and quick change spring mechanism. The trigger mechanism now also works like the real P90, with a functioning dual stage trigger unit when the PDW is in full-auto. An enlarged hop-up door to accommodate the usage with gloves can be manually opened, or by pulling the charging handle to the rear will open the hop-up window, revealing a rotary hop-up. Brand new to the P90 is also a 200 round or 50 round convertible magazine that has a magazine cut-off function, making the gun cease fire when you are out of ammunition. If convenience is also your thing, the body of the this PDW also has a small hole, near the trigger grip that allows for motor height adjustment along with a removable gearbox plate, allowing one to access the gearbox for regular maintenance. The upper receiver also comes with individualized serial numbers laser engraved on the side, and an integrated front sight inside the optic mount, though there are also 2 side-mounted backup sights as a holdover from the P90 with the built in optic.
FEATURES
Fully licensed FN Herstal trademarks with individualized laser engraved serial number
Aluminum upper receiver assembly with optic rail with built-in back up sight and side rail for lights or other accessories. High quality injection molded reinforced polymer frame
Ultra light weight, compact, and maneuverable. Ergonomic design makes the weapon incredibly comfortable to shoulder and fire
Bullpup design allows for a longer inner barrel to improve accuracy and range
Fully ambidextrous controls allow the weapon to be operated by either left or right handed users without reconfiguration or modification
Two-stage trigger when in full-auto mode; pulling the trigger back half way fires a shot in semi-auto, a full trigger pull fires gun in full-auto
Enlarged hop-up door can be accessed by pulling the charging handle to the rear, revealing a rotary hop-up
200rd to 50rd convertible magazine with last-round BB follower, Magazine cut-off makes gun cease firing when magazine is emptied
Redesigned Krytac P90 gearbox that utilizes Japanese caged 8mm bearings, easily accessible quick change spring mechanism, in-line MOSFET, and automotive fuse
Easily accessible motor height adjustment, removable gearbox plate allows easy accessibility to the gearbox for maintenance
Externally accessible length of trigger pull adjustment
SPECIFICATIONS
Length: 503mm
Weight: 2290g
Inner Barrel: ~255mm
Magazine Capacity: 200/50rd Mid-to-Standard Capacity. Compatible with Tokyo Marui P90 Magazines. A guide will be released soon for compatibility with CYMA P90 magazines.
Rounds Per Second: 20 RPS, Tested with an 11.1v Battery at 20c
Thread Direction: 14mm Negative
Gearbox: Krytac P90 Gearbox, Upgradeability to be determined
Motor: Long Type
Fire Modes: Semi/Full-Auto, Safety
Battery: 11.1v or 7.4v 1000mAh PEQ type LiPo recommended (Wired to the rear with a Deans connector) (NOTE: Battery output rating should not exceed 30 amps)
Hop-Up: Yes, Adjustable
Package Includes: Gun, Magazine, Deans to Small Tamiya adapter, Manual
Additional information
| | |
| --- | --- |
| Weight | 5 lbs |
| Dimensions | 36 × 12 × 4 in |
| Color | Black Leather |
| FPS | 400 |
| Power Type | Electric |
Availability
Now available in-store at
11181 Denton Drive, Suite 101 Dallas 75229


Powered With Oliver Pos
ITEM AVAILABILITY
All items which are available to order will be marked as "IN STOCK" Items marked otherwise will take longer to ship out based on availability. All in-stock orders are usually shipped out the next business day and may take a maximum of three business days. You will receive a notification with detailed tracking information after it ships out from our warehouse. You can also log into your account, to view the current tracking progress.
USPS FIRST CLASS MAIL
All orders placed by 1 pm CST usually go out the same day but may be delayed. First-class mail tends to take a lot longer to deliver as compared to other options. So please don't be in a rush if you choose this option. We recommend Priority for 2-4 day delivery. First-class can take up to a week, but sometimes deliver them earlier as well, 2-3 days. First-class is only for small packages under One pound (0.45 kg).
GROUND / FLAT RATE
Packages ship same-day if ordered before 1 pm CST. This is one of the fastest methods if you're in the southeast USA. Orders placed over the weekend ship on Monday. Billing and shipping addresses must match for all Orders to be confirmed. Please use PayPal as your preferred payment option, as all shipping addresses are being validated through PayPal. Or call your credit card company (number on the back of your card) to authorize your new address as an AVS matching address.
USA RESTRICTED SHIPPING
Most Airsoft Gun orders to New York are not allowed due to state laws and regulations the state has implemented. Do check with our Customer Service team, to check whether your NYC Zip code is under restricted areas or not. All NYC gun orders will be canceled immediately. We will still ship airsoft accessories, tactical gear, and everything else to NY residents though. From January 2016, California airsoft guns will be shipped with new colored strips to adhere to its new gun laws (SB 199). Additional marking will be done to ensure that the Airsoft Guns, comply with the regulations.
AGE RESTRICTIONS WHEN BUYING GUNS
Under Federal Law, airsoft guns and air guns are not classified as firearms and are legal for all ages. Persons under the age of 18 are not permitted to buy airsoft guns, however; a person of any age may use one.
AGE RESTRICTIONS WHEN BUYING BB AND ACCESSORIES
There is no age restriction when buying BBs or other accessories. However, items such as GAS, CO2, SMOKE GRENADES and FLASH BANGS may have an 18 years restriction applied.
MINIMUM AGE YOU CAN OWN OR FIRE AN AIRSOFT GUN
There is no age restriction to own or to operate an Airsoft Gun. It is within the law for a person that is 18 years or over to purchase an Airsoft Gun and gift it to a person that is under the age of 18 years of age to own and operate. So, a parent can buy an airsoft gun and give it to their child to use or keep regardless of their age. We recommend that an adult should supervise persons under the age of 14 years.